Welcome to our website! Whether you are in the market to buy or sell property, you have come to the right place. We invite you to use this site to search for your next Single Family Home, Condominium, Townhouse, Land, or Commercial real estate purchase.

To locate the property of your dreams, click the Property Search button. Also, we invite you to create your own FREE account, so that you may save listings that you might be interested in.

Thank you for visiting!
Featured Agents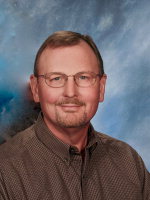 Sales Associate
One of the best parts as former owner of Chuck's Pest Control for the past 20 years was getting to know and serve the loyal customers and watch the business grow. I miss seeing the people and driving the countryside and hope to see a lot of familiar faces in the real estate business. I am familiar with many of the different styles of homes in this area and have been inside a lot of them. I look forward to serving your needs, please give me a call.